Hotels boutique in Trujillo Spain
Boutique Hotel Casa de Orellana in Trujillo Extremadura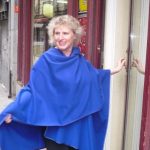 Spain
True luxury for me in a hotel is having lovely places to sit and read like this gorgeous corner at the casa de orellana in trujillo which has yust five rooms and was designed by duarte pinto coelho the 15 th century mansion was the home of Francisco of Orellana the conquistador who sailed the length of the Amazon and gave the river ists name
Annie Bennett
The Hotel Boutique Casa de Orellana in Trujillo Spain is an exclusive Hotel for exclusive guests.
Decorated by Duarte Pinto Coelho. Has only five unique double rooms.
With Five distinguished suites and rooms are all individually furnished with ensuite bathrooms. All rooms are named after historic figures involved in the Amazon River Expedition.
A boutique hotel distinguished by personalized attention to its guests. A trip back to the story of the discoverers and conquerors of Extremadura.
A link between the history of Spain and America.
Trujillo and Extremadura in America. And America in Extremadura: Hernán Cortés, Gonzalo de Sandoval, Francisco de las Casas, Pedro de Alvarado, Fray Nicolás de Ovando, Pedro de Valdivia, Hernando de Soto, Vasco Núñez de Balboa, Nuflo de Chaves, Diego García de Paredes, Inés Suárez, Francisco Pizarro, Fray Gaspar de Carvajal y Francisco de Orellana.
Steeped in history, Hotel Casa de Orellana has just five exclusive rooms, all named after the members of Orellana's expedition to the Amazon. The hotel also features a delightful walled garden, where breakfast can be served in fine weather, and a spectacular outdoor swimming pools for cooling dips after a busy day's sightseeing.
Just a few steps from the church of Santa Maria, many more of Trujillo's most important landmarks and monuments are a short walk from the hotel, including the castle and the fabulous Plaza Mayor.